New Faculty Development Workshop 2020
Past Event
Held: July 16, 2020
Contact: Sherry Battle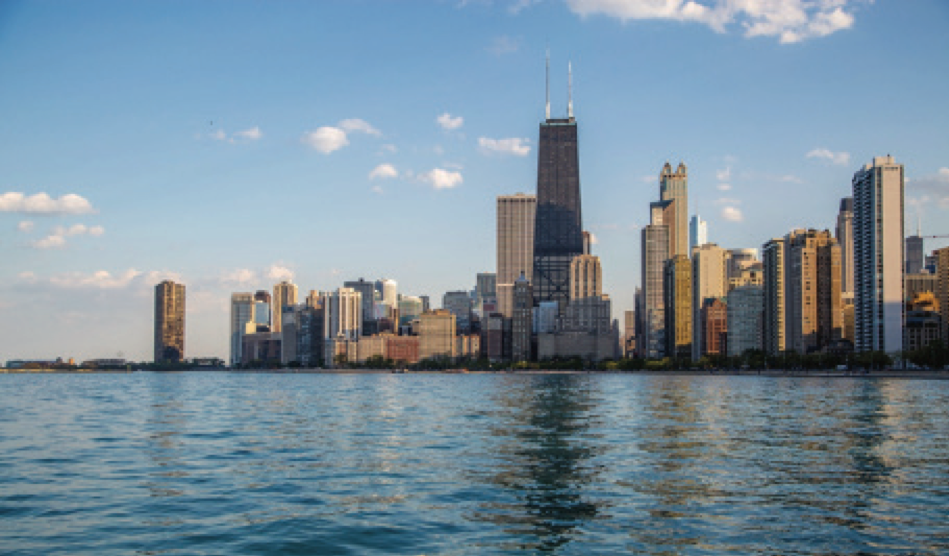 NEW FACULTY DEVELOPMENT WORKSHOP
July 16– 19, 2020
Chicago, Illinois
WORKSHOP OBJECTIVES
Upon completion of this workshop, participants will be able to:
Formulate a personal and professional development plan balancing academic, personal, and professional responsibilities in the areas of teaching, scholarly activity, and service in the academic environment
Cultivate beneficial collegial relationships.

Mentor professional behaviors needed for success in PT education

Consider the differences in learning styles across generations when planning educational activities

Develop an evidence-based course including objectives, teaching and evaluation methods.

Design strategies to integrate and document the scholarship of teaching and learning.

DCEs/ACCEs will be able to use educational technology to facilitate record-keeping and communication

Develop connections with DCEs/ACCEs

PTA educators will be able to design a curriculum appropriate for the physical therapist assistant
AUDIENCE
The primary audience for the workshop is full-time faculty in the first 4 years of teaching in a physical therapist or physical therapist assistant education program. Priority enrollment will be given to members of the Academy of Physical Therapy Education, APTA. Maximum enrollment is 85 participants.
Please do not make travel arrangements until you receive confirmation of registration.
CONTENT – FORMAT
The workshop is designed to be interactive with content that can be applied immediately. Onsite, participants can schedule a 1-to-1 meeting with one of the workshop facilitators to discuss a professional question or academic career planning.
Enrolled participants should bring to the workshop their curriculum vitae, promotion and tenure policies, course syllabi, test samples, individual development plans, and other items they would like to discuss with faculty and/or peers.
FACILITATORS
Frank J. Bates, PT, DPT, MBA, Board Certified Geriatric Clinical Specialist
Carol Beckel, PT, PhD
Jacque Bradford, PT, DPT, EdD
William Healey, PT, EdD, Board Certified Geriatric Clinical Specialist
Lois Hedman, PT, DScPT, MS
Heather Henderson, PT, DPT
Christina Howard, PT, MPT
Tamara Gravano, PT, DPT, EdD, Board Certified Geriatric Clinical Specialist
Rachel Tappan, PT, DPT, Board Certified Neurologic Clinical Specialist
Peggy DeCelle Newman, PT, MHR
SCHEDULE
Thursday, July 16
8:00AM – 12:00 PM Optional DCE/ACCE workshop (Beckel, Newman, Bradford)
12:00 – 1:00 PM Lunch and Table Discussions for DCEs/ACCEs
1:00—1:30 PM Registration and Light Refreshments
1:30—1:45 PM Welcome
1:45—2:45 PM Culture of the Academy (Hedman) confirmed LDH
3:00 – 3:45 PM Career Advancement in the Academy (Hedman and Howard?) confirmed LDH
3:45 – 4:00 PM Break
4:00 – 5:00 PM Mentoring Professionalism
Friday, July 17
8:00—10:00 AM Course Design: Teacher Preparation (Healey?)
10:30 —12:00 PM Course Design: Engaging Students (Potter)
12:00—1:00 PM Lunch, Table Conversations and Optional Professional Development Meetings
1:00—2:30 PM Course Design: Small group activity (Healey and Potter)
2:30 – 3:00 PM Break
3:00—5:00 PM Course Design: Assessment and Evaluation of Student Learning Part I (Bates)
5:00 —6:00 PM Optional -Professional Development Meetings (Add your name onsite to volunteer)
Evening Dinner on Your Own
Saturday, July 18
8:00—10:00 AM Course Design: Assessment and Evaluation of Students Part II (Bates)
10:30 —12:00 AM Course Design: Teaching Assessment and Evaluation (Potter)
12:00—1:00 PM Lunch, Table Conversations and Optional Professional Development Meetings
1:00—2:30 PM Concurrent Breakout Sessions: (check for room numbers onsite)
PT - Scholarship: Getting Started (Hedman)
PTA - Curriculum Design (Bates and Howard)
2:30 – 3:00 PM. Break
3:00—4:30 PM. Concurrent Breakout Sessions (check for room numbers onsite)
PT – Roadmap to Publication (Hedman) - confirmed LDH
PT/PTA – Rubric Design (Tappan/Howard)
PT/PTA – Academic Integrity (Potter/Bates)
4:30 – 4:40 PM. Break
4:40—6:00 PM Concurrent Breakout Sessions (check for room numbers onsite)
PT – Roadmap to Publication (Hedman) confirmed LDH
PT/PTA – Rubric Design (Tappan/Howard)
PT/PTA – Academic Integrity (Potter/Bates)
Evenin g Dinner on Your Own
Sunday, July 19
8:00—9:30 AM. Concurrent Breakout Sessions: (check for room numbers onsite)
PT - Scholarship of Teaching/Learning (Potter)
PTA - Curriculum Design (Bates and Howard)
9:30—9:45 AM. Mid-morning Break
9:45—11:15 AM. PT - Scholarship of Teaching/Learning Continued (Potter)
PTA- Policy Development (Bates and Howard)
11:15—11:30 AM. Course Evaluations, Questions, Conclusions (Gravano)